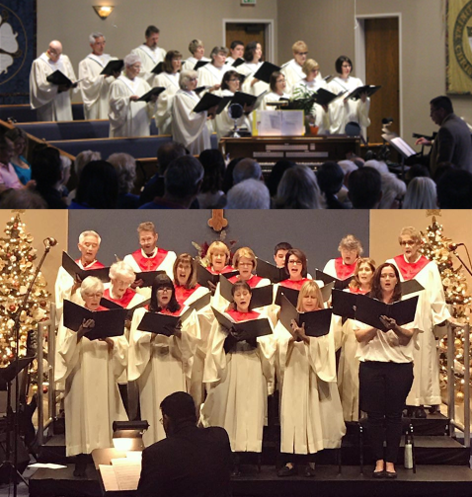 Sanctuary Choir, Doug Ginesi, Director
The Sanctuary Choir is open to all interested individuals. We welcome any (and we do mean "ANY"), high school age and above, individual who is interested in seeing how the church looks from the choir loft. If the Lord is calling you to this ministry, don't be shy and don't be afraid. You will soon find that your fellow singers are united in their love for God and their desire to declare this to all who will listen through their music. The Choir rehearses on Thursday evenings (1st, 3rd, & 5th Thursdays of month) @ 7:30 p.m.
Worship Team
A team of dedicated instrumentalists and singers who lead the Congregation weekly in songs of worship and praise at our 10:30 a.m. Blended Worship Service. The Worship Team rehearses on Sunday mornings between worship services.

Handbell Choir, Amy Elmore, Director
The Handbell Choir is comprised of a group of people who come together in worship and praise to the Lord with the music of the handbells. No experience is necessary for anyone, high school age and above, interested in being a part of this wonderful music ministry. The Bell Choir rehearses on Thursday evenings @ 6:00 p.m.